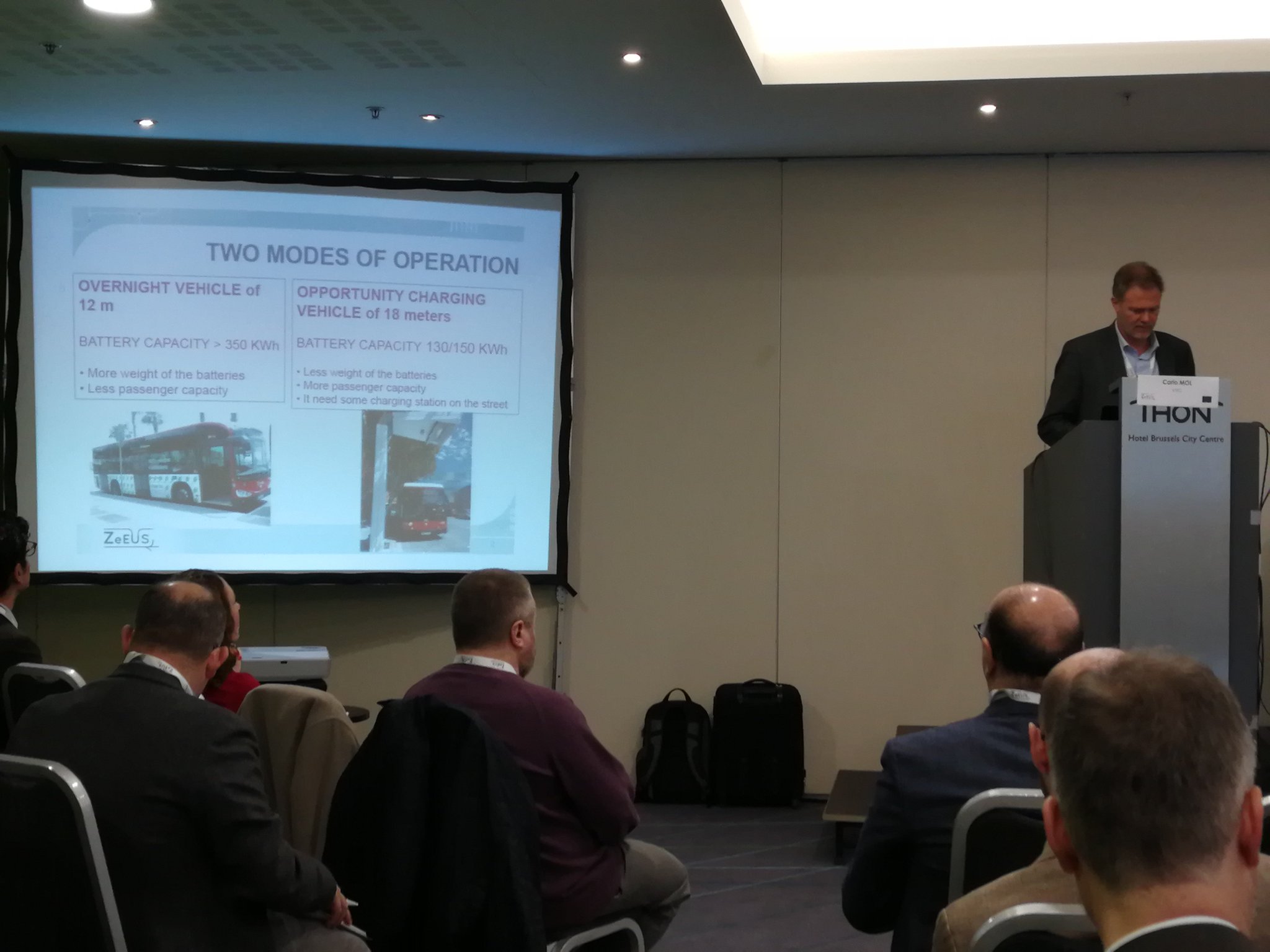 ZEEUS FINAL EVENT, LEADING THE WAY IN SUPPORTING ZERO-EMISSION
Josep Maria Armengol from TMB Barcelona at the ZeEUS final event at Brussels

On 20 of March 2018, the closure of the ZeEUS project event was held in Brussels. During the event, the expositors shared the project results and talked about the impact and legacy of the ZeEUS experience.
Umberto Guida, Director of Research & Innovation at UITP, presented ZeEUS Demonstrations in Barcelona with the participation of TMB. ENIDE has participated in the Barcelona demonstration, along with Endesa, Irizar and Solaris among others.
ABOUT ZEEUS, THE ZERO EMISSION URBAN BUS SYSTEM
ZeEUS has aimed to be the main EU activity in extending the fully-electric solution to the core part of the urban bus network. Over 100 high-capacity electric buses were tested in ten cities across Europe: Barcelona, Bonn, Cagliari, Eindhoven, London, Paris and others. The key objectives of the ZeEUS project were as follows:
To extend fully-electric solution to the core part of the urban bus network composed of high capacity buses
To evaluate the economic, environmental and societal feasibility of electric urban bus systems through live operational scenarios across Europe
To facilitate the market uptake of electric buses in Europe with dedicated support tools and actions
To support decision-makers with guidelines and tools on "if", "how" and "when" to introduce electric buses
For further information, you can visit the website of the project here.