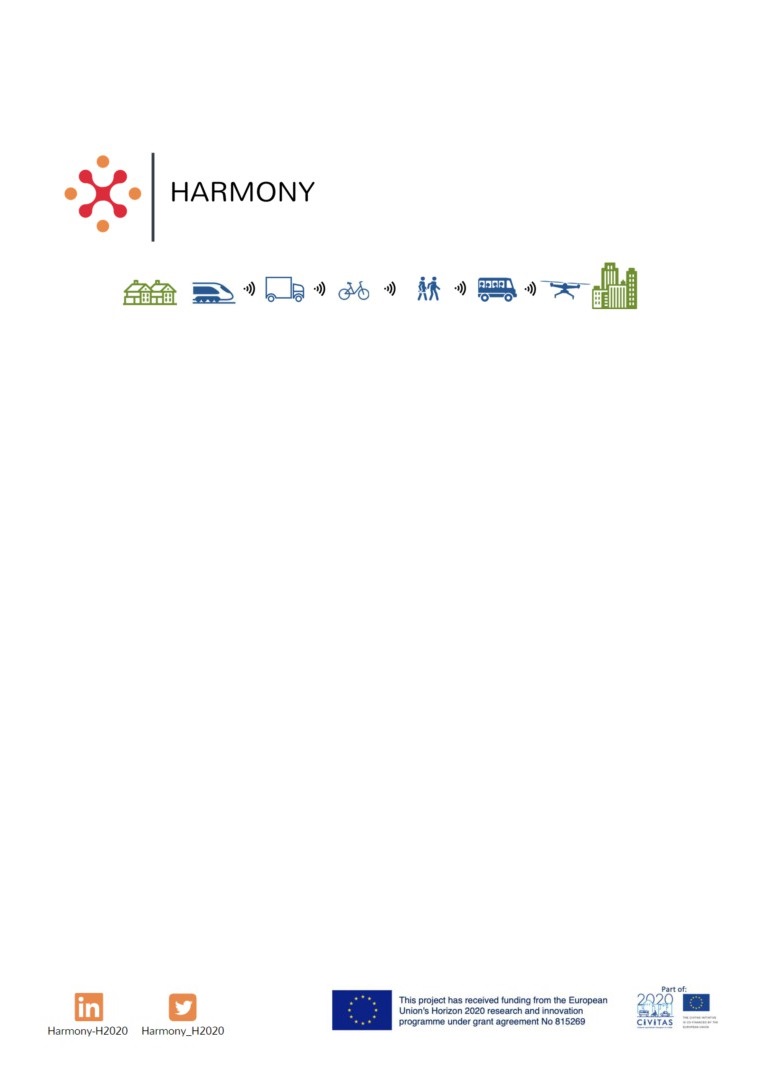 New spatial & transport
planning tools
to enable a
sustainable transition to a
new mobility era
Harmony
is a European project funded by the European Commission within the
programme
Horizon 2020
. Its name stands for "Holistic Approach for Providing Spatial &
Transport Planning Tools and Evidence to Metropolitan and Regional Authorities to Lead
a Sustainable Transition to a New Mobility Era". Its consortium gathers 21 members
from 9 different European countries that will be working together for the three and a
Against the background of expanding urbanisation and evolving transport
challenges,
Harmony
will support
public authorities
and
service providers
in transport
and spatial
planning
. It will elaborate a
model suite
, i.e. a platform bringing together
not only transport and spatial planning models but also regional community growth
models. For example, it will address challenges related to land use, passenger and
freight transport, multimodal mobility and so on.
Consequently, these models will inform suitable
recommendations
to be implemented
in different urban scenarios.
Harmony
will test its
solutions
in 6 different cities and
metropolitan areas, namely Rotterdam - NL, Oxfordshire - UK, Athens - GR, Turin - IT,
Trikala - GR, Katowice - POL. Real-life testing will include demonstrations with drones
and
autonomous vehicles
at the service of citizens needs.
In addition,
Harmony
will provide a platform for multi-stakeholder
partnerships
and
appropriate
training
for public officials in order to close the gap between understanding
and planning the mobility of the future.