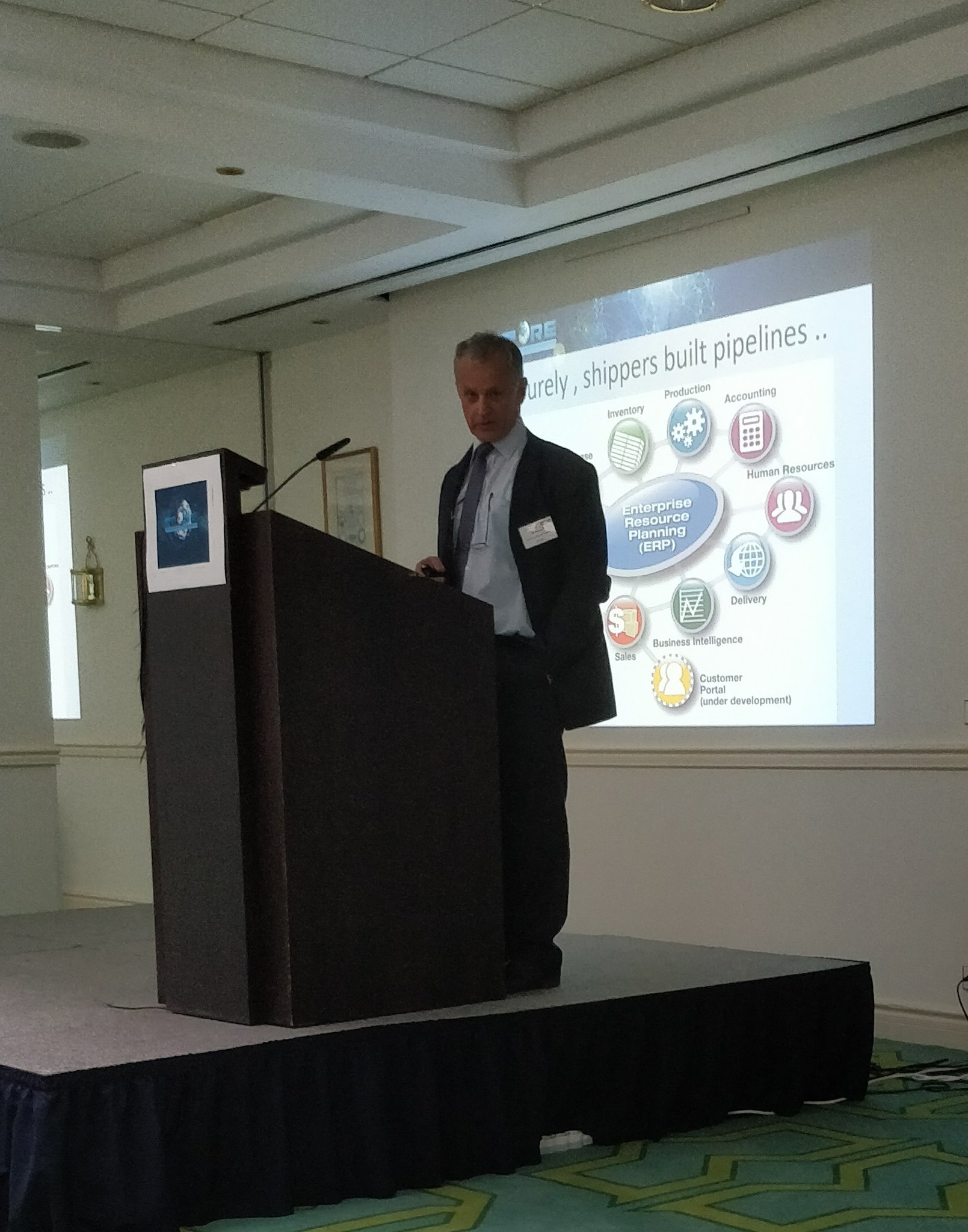 FINAL CORE EVENT: "THE SUPPLY CHAIN UNCHAINED"
Nik Delmeire at the European shippers final CORE event thanks to European shippers.

On 11 of April 2018, the final CORE event was held. There Mr Nik Delmeire, Secretary General, European Shippers' Council, as coordinator of CORE project gave the welcome address. ENIDE has participated with ZLC, the BSH group, FOI research, among others.
The CORE project is one of the largest European research and demonstration projects. With around 70 partners, the project has over the last 4 years demonstrated that supply chain security and trade facilitation can go hand in hand, building upon proven concepts from previous R&D projects such as CASSANDRA, INTEGRITY, LOGSEC and CONTAIN. The CORE project has demonstrated how protecting and securing the Global Supply Chain, and reducing its vulnerability to disruption can be done while guaranteeing the promotion of a timely and efficient flow of legitimate commerce through the European Union and other nations around the world. For more information, you can visit the website of the project here.